We are excited to share the Collective Impact Forum's new website. Originally launched 8 years ago in 2014, this is our first Big Update to the site, and we are excited to share it with you.
Below we explore some of the new updates and changes to the site, as well as share some of what we've learned over these 8 years.
New Site Features
Updated Definition of Collective Impact: As discussed in the recent article Centering Equity in Collective Impact, the new site spotlights an updated definition of collective impact, along with five key strategies for how to embed equity into the collective impact approach. Visit our new "What Is Collective Impact?" page to read more about these updates.
Simple by Design: The new Collective Impact Forum website is simpler in structure with the goal of making it easier to connect you to resources. We've simplified how to download resources as well as how to search the resource library.
Coaching Access: Along with the resource library, event calendar, and blog, we have introduced a new section on Coaching. This section will make it easier for you to connect with our coaches if you are looking for more in-depth support.
New Look & New Art: Along with our new look, we are featuring wonderful artwork by Hugo Herrera, who recently illustrated the Collective Impact, 10 Years Later series. You can find his work on the homepage and the About Us page.
What's Changed at the Forum?
Sunsetting Community Forums: The updated site focuses on easy access to resources, information on learning events, and coaching. With that focus, we have sunset our community features like our discussion forums and initiative directory. We understand this might be surprising as some Forum members use these features. We made these changes for two main reasons.
1) Community features are challenging to maintain. Technology-wise, it was hard to keep the site up-to-date for features like discussion forums, and community-wise, it was hard to build community comfort with sharing online publicly. Over 99% of our users didn't access these features, so we made the tough decision to sunset them.
2) Fighting Spam: Keeping up with and fighting spambots and spammers was a major challenge for our small team. Spam is constantly evolving—much faster than we could change and fix the site, and any site that accepts open community contributions is vulnerable to spam posts. (Our most popular day on the site was last year when a spammer shared a community post with a pirated live-stream of a soccer game! We had 10,000+ visits to the site that day… from Spam! We don't normally have that many. It really shocked our organization's IT department!)
Our new, simple design enables our small team to focus on our mission and what community members most access and use—resources, learning events, and coaching.
Shout-Out to Our Website Development Partners!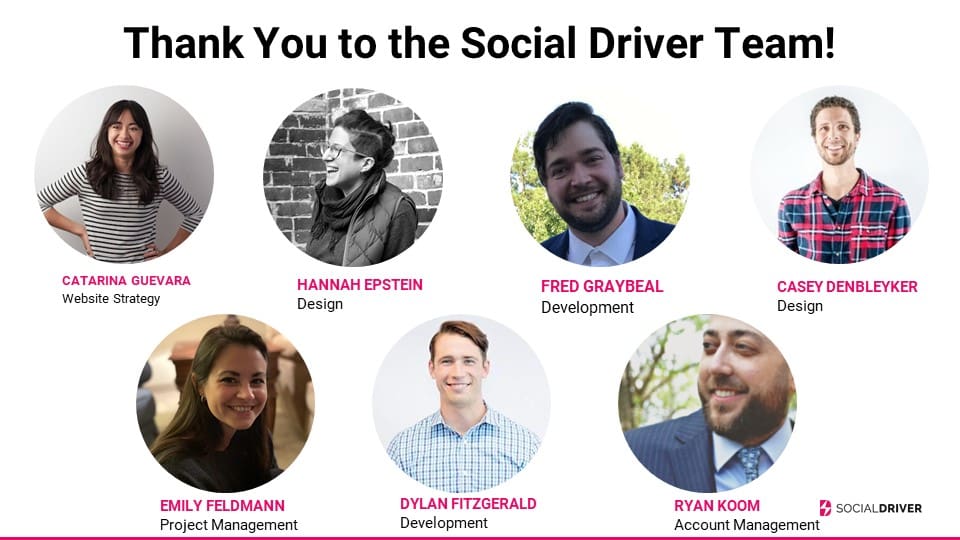 A shout-out and gratitude to our partners at Social Driver who have brought this new site to life. Thank you to the whole team: Casey Denbleyer, Hannah Epstein, Emily Feldmann, Dylan Fitzgerald, Fred Graybeal, Catarina Guevara, and Ryan Koom.
We Look Forward to What's Next
We invite you to please explore the site, and we wish to share our deep appreciation for your continued partnership. Thank you for learning and growing with us, and we look forward to future explorations together.