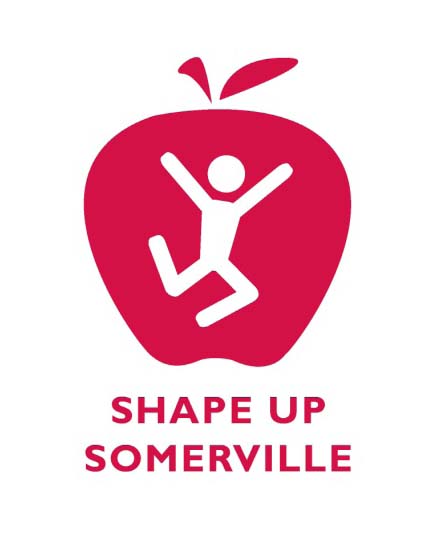 Shape Up Somerville, along with its partners – Groundwork Somerville (GWS), Somerville Community Health Agenda (SCHA), and The Welcome Project (TWP), launched an innovative leadership program to better reach community members in traditionally Spanish-speaking neighborhoods. The Collective Impact Forum sat down with Shape Up Somerville Director David Hudson to discuss the impetus for this program and what lessons SUS has learned.
The "Emerging Leaders" program is trying to better tap into and engage the various communities that make up Shape Up Somerville's constituencies. How did this direction get started?
Early on, Shape Up Somerville intended to support immigrant communities, but the data in the first few years showed that our initiative's impact on these communities was more limited than we hoped. To help rectify this issue, we helped support the funding for TWP's "Language Interpreters Program of Somerville" (LIPS), which would have youth from immigrant families serve as interpreters and cultural brokers to the immigrant community.
At one community meeting in 2009, a LIPS youth suggested that instead of Shape Up Somerville working towards getting housing development residents to shop at farmers markets, why didn't we bring the markets to the residents. This moment was a key turning point in changing perspective by looking at this issue from the viewpoint of immigrant families, rather than through the eyes of policymakers in the non-immigrant community.
We learned in these early years through hosting community meetings and focus groups that immigrants often define health issues differently than policy makers. It's because of those differences that we knew it was important to find ways to elevate these community voices and make sure they are a part of the process.
Tell us more about the Emerging Leaders program. How did it get started?
"Emerging Leaders" is a leadership development training that Shape Up Somerville and our partners started in 2013 for Spanish-speaking residents and community members. The initiative started as a result of SCHS writing a grant to a local funding source to launch an education training program that emphasizes healthy food and physical activity policy development. This program opportunity fit well with our shared vision to increase the engagement of Spanish-speaking low income and immigrant residents in the dialogue and activities around creating healthier communities.
We (and when I say "we", I am referring to all the partnering organizations involved) began looked for an existing education program and leadership development model that would suit our program's needs. Two of our stakeholders saw RWJF Healthy Kids Healthy Communities (HKHC) present on a "Powerful People" curriculum that they had developed in Central California. They brought the idea back to our team, and after collaborating with the Central California partner, we determined that the curriculum was a good fit for our goals in Somerville.
Were there any kinds of challenges that you ran into when starting up the program?
Once the training started, we found that language and literacy were significant challenges, more so than planning, implementing, and evaluation. We overcame these challenges by using simultaneous translation so everyone in the program was on "equal ground. "
We also used mostly verbal as opposed to written communication. The power of the narratives of the participants speaking in their native language about their challenges and their ideas for change was profound.
From there, the need for systemic attention to "language justice" became much clearer for the program organizers, as well as for city leaders including the Mayor who participated in two meetings through an interpreter. This experience and awareness helped influence the city's decision to support three full time language liaisons for the Brazilian, Haitian and Latino communities.
What kinds of outcomes have you seen from the training program so far?
The training group's chosen "project", self-identified by the participants, focused around how to better provide information and culturally appropriate supports around the topics of housing, education and health for Spanish-speaking residents. The commitment and passion of the training participants led to additional meetings, and as a result of the training program, several attendees joined other community events focused on the immigrant community.
The City also took a more active role in learning from residents about their needs and priorities for resources. Two members became involved in work to prevent displacement in an area of the city undergoing intense development, as housing displacement prevention is a major theme of this community organizing and advocacy effort.
Four months since the last training session, one member is now working to pull together the participants to see how they might collectively support the Spanish-speaking community impacted by these issues throughout the city, as well as support the incoming Emerging Leaders 2 participants.
How has this program and what you've learned affect Shape Up Somerville's efforts in the community?
Watching the participants learn new skills, feel empowered, and advocate for change in their community was very satisfying. Their strong emphasis on how issues around housing can affect health was also influential in shifting the work and focus of our Steering Committee. They now embrace issues such as housing conditions, displacement, and affordable housing—and align these issues with our long term shared vision. This shift also triggered the adoption of the framework of health equity as a lens for selecting collective efforts.
Are there takeaways from the training program that you can share with the Forum and others interested in starting a similar program?
Participants gave us their perceptions of the impact of the leadership training in post-program interviews, and what they shared was affirming, concerning, and informative. Their takeaways included desire for:
Community building—for many, they wanted to counter the experience of isolation and "aloneness"—and have a forum to gain confidence in one's role in community.
Empowerment—Participants felt free to speak their minds and their truths and learned to be an advocate for change.
While also trying to overcome:
Fear and Distrust—these feelings were pervasive among the participants and affected the training experience in complex ways and influenced how the SUS partners now approach our work.
These takeaways provide us challenges and areas for ongoing learning on how to better engage immigrants more deeply and directly in the work of SUS. The Powerful People program was the result of recognizing that to formulate policy that will have a real impact on health and well-being in the immigrant community, immigrants need to be at the table.
The success of Shape Up Somerville's is tied to being a forum where different voices can be heard and that vulnerable community members are engaged in our work. Although it hasn't been easy, the push and pull of the non-profit and city agencies working together has been productive by opening a creative space large enough to listen to new voices, build trust, and innovate to work on solutions together.
Learn more about Shape Up Somerville's mission: Shape Up Somerville: Building and Sustaining a Healthy Community with Collective Impact