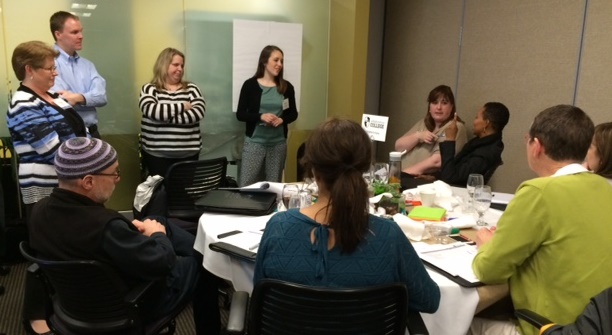 In 2011, The HCA Foundation partnered with Lipscomb University and the Center for Nonprofit Management to develop a program that provided nonprofit organizations with the framework and support to combine their strengths and create greater community impact.  With a university partner, intensive skill development and team based coaching, this program became known as Collaboration College.
Six of seven participating teams completed the pilot of Collaboration College.  The majority of collaborations are still delivering effective outcomes today.  From the creation of a back office shared services model that saves youth service organizations 18% of their administrative costs to the development of a shared staff position to provide culturally appropriate behavioral health services, the collaborations developed through Collaboration College met existing needs and empowered local nonprofits to expand their impact.
From this pilot program, we learned about the challenges and successes that could emerge from a "collaboratory".  Some of the key lessons learned were:
Nonprofits need support in connecting and networking with potential collaborative partners.
The practice of developing skills and competencies as a collaborative team rather than as individuals helps support teambuilding and create stronger collaborations.
Adding business expertise to support collaborations helps teams think outside the box and tap into additional resources in the business community.
Keeping local funders informed throughout the Collaboration College process helps teams build new relationships and identify potential sources of funding.
In 2014, another local foundation, Baptist Healing Trust, and three business consulting entities, c3/consulting, HCA, and North Highland, joined the Collaboration College partnership.  With some lessons learned and additional partners, Collaboration College 2.0 began in the fall of 2014.  Recognizing the importance of cross-sector collaboration, we expanded the program to include collective impact.
In planning for Collaboration College 2.0, we asked "What are the skills and competencies necessary for successful collaboration and collective impact initiatives?" With the guidance of Lipscomb University's College of Professional Studies, we sorted through different competencies and narrowed the selection to these seven competencies:
Visioning
Strategic Thinking
Conflict Management
Communication
Results Orientation
Business Thinking
Change Mastery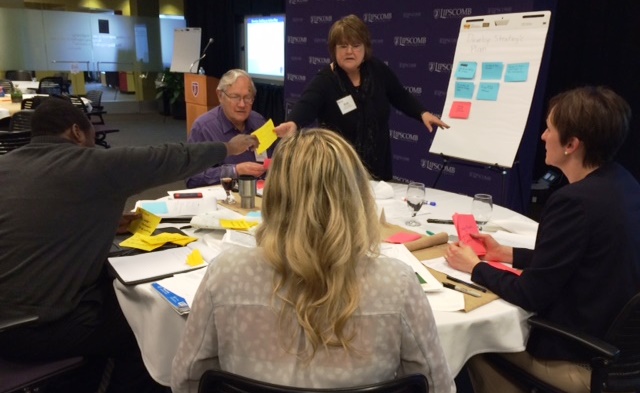 Collaboration College 2.0 kicked off with an introduction to collaboration and collective impact, providing models and examples of successful initiatives.  We provided the space and opportunity for participants to identify community needs and develop collective visions to meet those needs.  We also engaged consultants early in this process to help teams think through their visions for change.
Early this year, we accepted seven teams into Collaboration College.  These teams are developing a spectrum of initiatives from small collaborations to collective impact.  Two of these teams are developing collective impact initiatives focused on homelessness and child abuse prevention.
The Collaboration College partners recruited university faculty as well as nonprofit and business consultants to facilitate hands-on workshops to build the seven competencies in these seven teams.  For the next couple of months, consultants from c3/consulting, Center for Nonprofit Management, HCA, and North Highland will work one on one with these teams, for up to 50 hours, to continue to build these competencies as teams work towards developing their collaboration and collective impact initiatives.
In September, these seven teams will present their initiatives to a panel of judges to compete for a grand prize of $25,000 and two finalist prizes of $10,000 provided by Baptist Healing Trust and The HCA Foundation.
However, for the majority of the teams, the prize is simply icing on the cake.  The real benefit is the process: the opportunity to join with cross-sector partners to create greater community impact while learning, practicing and being supported in their collective efforts.
Collaboration College is a learning process for program participants as well as Collaboration College partners.  Together we engage in continuous learning and adaptation.  There are many challenges to building capacity for collaboration and collective impact.  Collaboration College is one of many examples of how community leaders can partner together to begin building capacity in their communities.
For more information about Collaboration College, please visit www.collaborationcollege.org.