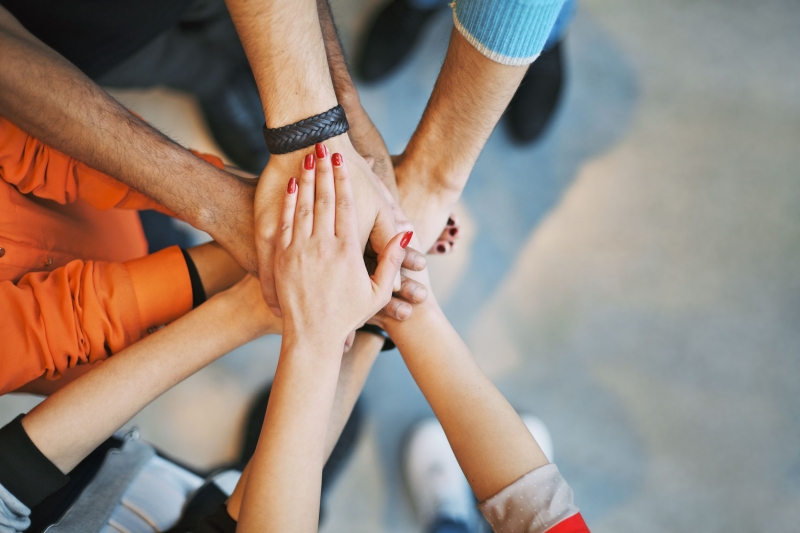 Backbone organizations are unusual entities and that means they need unusual boards too. Board members of organizations responsible for performing backbone functions need to assume roles and responsibilities beyond those of a board member of a traditional nonprofit.
What makes a backbone organization unusual? Under the collective impact framework for cross-sector collaboration, backbones perform specific functions on behalf of those that agree to pursue a common agenda together. While those specific functions can vary, they often include communications, measurement, and coordinating "mutually reinforcing activities." Backbones are responsible not just for their own actions, but they are asked to help align the actions of others and strengthen the collective outcomes with a complex civic system.
The backbone assumes responsibility for the performance of the system. Traditional organizations are only responsible for their organization's outcomes. Board members of traditional organizations focus on their fiduciary, strategic, governance and development responsibilities to the organization. Of course, board members of backbones have those responsibilities too. But the role backbones play within the system requires board members to:
Develop a Systems View
Advance Shared Responsibility
Create a Collaborative Environment.
Systems View — A systems view enables board members to understand the roles the backbone will need to play to catalyze the actions that will achieve the goals of the common agenda. For example, the board of a backbone organization responsible for coordinating a collective effort to improve educational outcomes needs to understand the motivations and priorities of key stakeholders, such as school superintendents and early childhood education program directors. It is not enough to know the operational needs of the backbone; board members need a strong understanding of the entire system they are striving to improve. This is an added burden for board members and one reason why board members of backbone organizations need to be chosen with great care. It is common for existing nonprofits to be tapped to play backbone functions at the outset of a collective impact effort. If this happens then board members need to be helped in developing a systems view beyond the organizational view. A relatively new board member of a long-standing organization that recently assumed backbone responsibilities lamented that a holdover on the board hadn't made the transition. She observed that her colleague apparently considered his board status to be an "honorary title." We've all seen disengaged directors of nonprofits. There's no room for disengagement on the board of a backbone.
Shared Responsibility — Backbone organizations facilitate and coordinate change; however they cannot order change. For a collaboration to be successful the individual participants within the collaboration need to assume shared responsibility for achieving the goals of the common agenda. Backbone staff are charged with building trust among stakeholders to promote this shared responsibility. But the influence of backbone staff is limited within the complex civic systems made up of independent (and often powerful) organizations. One staff member of a backbone recently shared that her organization's leader is skilled at running "trick plays" that persuade others to engage in the collaboration process. But she warned that trick plays can only work for so long and soon "he'll need an offensive line." That offensive line is the backbone's board of directors – a group of prominent civic leaders with the standing to insist that the goals of the common agenda take precedent over the parochial interests of individual organizations. To be the "offensive line," board members must assume shared responsibility themselves. They must be responsible for exercising their leadership and influence across the system and keep the focus on the collective goal. Of course, this requires the backbone to identify potential board members with the ability to advance shared responsibility across the system.
Collaborative Environment — Perhaps the biggest challenge for any backbone is to deliver services that are valued by others within the collaboration. Too often backbone organizations are viewed as funding threats by other stakeholders. One reason this occurs is that backbones fail to resist the temptation of expanding their programmatic roles. One former board member of backbone said that at each board meeting the chair reminded her colleagues that the organization wasn't in the business of providing education programs, rather it was to help others improve the outcomes of their education programs. Invariably, however, the ex-board member said at each meeting the conversation would turn to what programmatic activities were lacking and should be provided by the backbone. Resisting that temptation is hard. CEOs of nonprofits have been trained that the size of their programs reflects their relative importance in the community. After all the more programs a nonprofit has the larger the staff and the larger the budget. And this same perspective is common for board members (many of whom are themselves executives within organizations). Board members need to understand and value the backbone's role of catalyzing the act of collaboration itself. Then they need to make sure the backbone's activities – as well as their own activities as a board member – strengthen the climate for collaboration.
Backbones play distinct roles within a complex civic system. These roles are vital, and they must be well understood by board members. Advocates of cross-sector collaboration need to work with the leadership of backbone organizations and help them prepare their board members to play these distinct roles. These additional roles and responsibilities should be clearly articulated within any "on boarding" process used for new board members. And the board should regularly review how each board member is performing these roles and assuming these responsibilities to assure the collaboration's success.
Chris Thompson is president of Civic Collaboration Consultants and writes about the challenges of cross-sector collaboration on his blog, Regional Physics.